Deliver Presentations With Confidence!
Do you lack confidence and lose opportunities because you avoid public speaking? This workshop has been designed to help you overcome your self-doubt. You will learn how to become a confident and effective communicator.
How to plan, structure & deliver information
Empathy and patience in a supportive environment
Learn the empowering skill of presenting
Do you lack confidence and lose opportunities because you avoid public speaking? This workshop has been designed to help you overcome your self-doubt. You will learn how to become a confident and effective communicator.
Do you find it difficult to "hold the room" and keep people interested when you present? This workshop will show you how to captivate your audience and deliver with impact!
Are you missing out at interviews, conferences, networking or social events because you lack clarity? We'll introduce you to the Ternigram®, our essential tool for structuring your content so it appeals to any audience.
Are you confused about the best way to prepare yourself for a presentation? This workshop will provide you with a once-and-forever blueprint, so you will always be able to efficiently prepare, practice and stay on track. You will gain a reputation for giving polished and engaging presentations.
Radiographer, I-MED Medical Imaging, Australia
I found this workshop very useful. Actually presenting in front of the group was a good way to assess how well we present ourselves in an unexpected situation. The blueprint was very useful to take away with us.
Great presenting isn't about the presenter
It's about understanding the audience
Public speaking is universally acknowledged to be a primary fear. It can be associated with physical distress, panic and nausea. These are responses to the perception of danger and can also include heavy sweating, rapid heartbeat, dry mouth and light-headedness. It's never easy to perform at your best under these circumstances!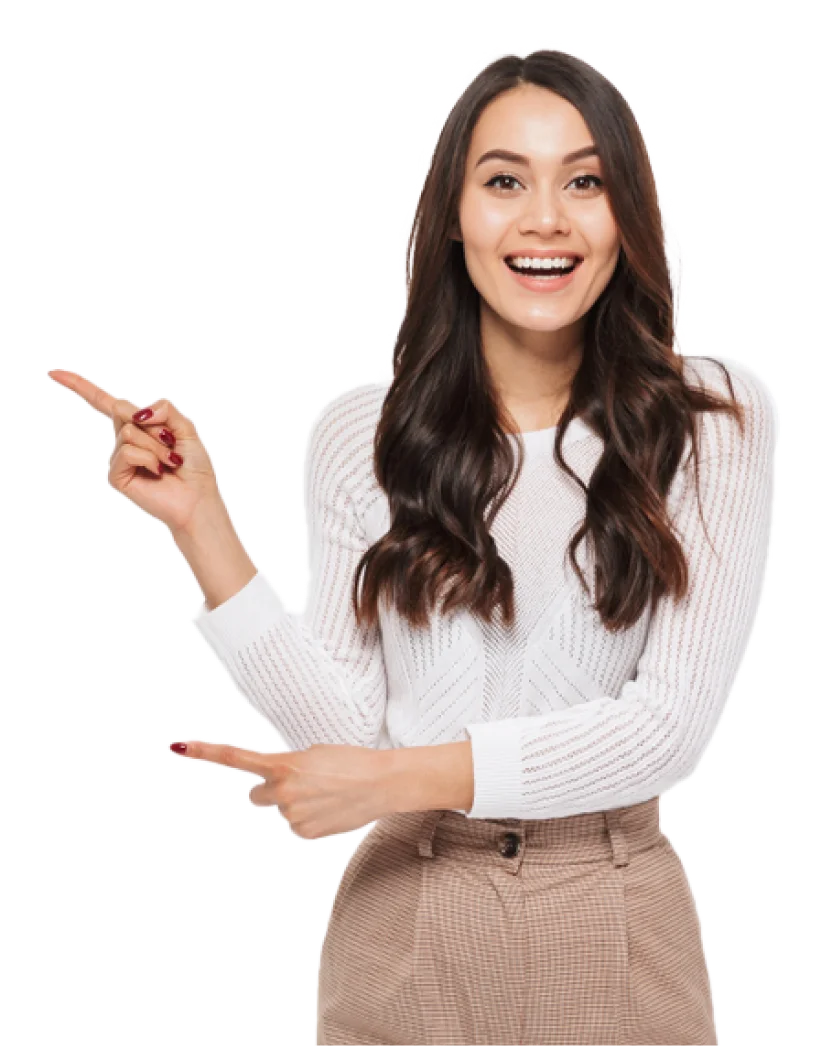 You can learn how to overcome this fear
Perhaps this response is a throwback to the danger and vulnerability of being in the spotlight, separated from the group, during our early evolution. Whatever the reason, you can learn how to overcome this fear.
First of all, know that your audience isn't dangerous. They aren't even thinking about you! This is a really important lesson: it's never about the presenter–it's always about the audience. In other words, it's not about you it's about them!
We all live in our heads most of the time, nursing our thoughts, worries, aspirations.
The challenge for a presenter is to take the audience out of their heads and bring them into the here and now. To do this, and to succeed as a presenter, you need to understand how people listen.
Become a highly skilled presenter and you'll stand out. By learning our method, you'll discover a secret weapon for delivering presentations. You'll be able to hold meetings without fear, engage confidently at networking events and captivate your audience at conferences.
Attend this workshop and you will practice techniques designed to boost your confidence.
We'll give you a simple, logical system to follow which will revolutionize the way in which you communicate information, forever.
Director, Chartered Surveyor, Lambert Smith Hampton, UK
I have thoroughly enjoyed the day (having dreaded the thought of presenting). The difference between this morning's presentation and this afternoons was incredible, we have clearly all benefited. This will help me focus on getting across our (company's) message when speaking or presenting to people and perhaps I will not dread the moment when I am next asked to give a presentation.
How will it help you to present like a professional?
Construct your presentations
The Ternigram® is how you'll construct your presentations. It's a deceptively simple tool designed to teach you how to plan, structure and deliver information seamlessly. Use this blueprint and you'll get the message across loud and clear, every time.
All forms of communication
The Ternigram® is not just for presenting. It can be applied to all forms of communication. It will help you to structure your emails, business reports and content for meetings. You'll save time constructing your thoughts whilst achieving maximum effect in their delivery.
Helps you to overcome nerves
The Ternigram® is also the perfect tool to help you to overcome nerves. It keeps you on track, ensures you have fewer points to remember and trains you never to read from a prepared speech again.
This workshop is designed for active learning and engagement.
Ideas and theory are not presented in a "lecture style". They emerge during a series of role-play presentations delivered in a safe, supportive environment.
This is a great opportunity for you to shake off your fears and grow in confidence as a public speaker. When you are presenting to others, this confidence, along with your talent, life experience and a variety of individual traits, will help you to build successful relationships in work and life.
I had the pleasure of being present at one of Paolo's presentations skills workshops. I was at first skeptical he could help the room full of fellow facilitators and soon found myself caught up in his skills to bring our subject matter to a higher-level experience. The moment the "penny" dropped for us as he promised it would, was masterful. I highly recommend his workshop to anyone wanting to get over their presentation hurdles. He left us with a more meaningful understanding of our own presentation skills.
PETER RODGERS
Actor / NLP Master Practitioner
Present with clarity & conviction
What to expect from this one-day presentation skills workshop
This workshop is perfect for anyone who wants to learn how to give dynamic and impacting presentations. It is for individuals, corporate entities and government departments who recognize the need for their key personnel to develop a consistent and structured approach when presenting information.
The specific outcomes delivered by the presentation skills workshop include:
Knowledge of how to deliver information for maximum impact,
Reduced preparation time,
Strategies to keep the listener interested,
A template to keep the delivery of information on track,
Performance tips to help manage nerves.
What does the presentation skills workshop provide?
One-day workshop
Highly experienced facilitator
Safe, supportive, learning environment
Focus on how others listen
Individual one-on-one feedback
Introduction to The Ternigram®
Interactive role-plays
Session on performance techniques
Post-workshop notes
What presentation skills tips will you learn?
Overcome your anxiety
How to grab people's attention
Effectively structure information
Appear confident and in control
Project your message with clarity
Adjust your message to your audience
Become mentally focused and prepared
Enhance your authority
How to pitch your product or service
I have never been good at presentations and can't even remember how many of these training days I've been to. I'm going to stick my neck out and say that this is the best training course I've ever attended!  I found the day extremely useful, and I would seriously recommend that these sessions become mandatory throughout our company – a lot of employees could learn a great deal from the facilitator.
Director, Cluttons, UK
Presentation skills workshops for businesses and corporate entities
ON-SITE Group Training:
One-day presentation skills workshop with post-workshop notes, hosted by the client organization.
Timing: 9am to 4pm.
OFF-SITE Group Training:
One-day presentation skills workshop hosted offsite, light refreshments, lunch and post-workshop notes.
Timing 9am to 4pm.
Presentation skills workshops for Individuals
One-on-One or Public Entry
Individual Coaching Sessions:
6 hours broken down by arrangement, tailored to your schedule and personal development.
Individual Public Entry:
(NOTE: Maximum 10 Participants). One-day presentation skills workshop includes light refreshments, lunch and post-workshop notes. Timing 9am to 4pm.
*Our fees are subject to terms and conditions. Within Australia, all fees include GST
My colleagues and I are unanimous in our belief that this is the best presentation skills workshop in the world. The improvement in the way in which information is now planned, structured and delivered across our organization, speaks for itself.
REBECCA FRADLEY
Global Head of Learning and Development, Dialog Semiconductor, Germany
The goal of this workshop is to help you to become an engaging and confident public speaker.
We will take you through a series of activities designed to demonstrate the importance of a "Plan Structure Deliver" approach to communicating information.
Planning your presentation means focusing on the goal, understanding the audience and being clear about your subject matter. Planning is crucial preparation groundwork and the first step to competency as a communicator.
Structuring content in a specific way ensures your message is delivered with clarity, backed up by relevant evidence, and summarized for maximum impact.  Properly structured information will engage your audience, bringing them with you, out of their own thoughts and into the body of your presentation material.
Delivering content in a style appropriate to your target audience is about taking advantage of the tools at your disposal, learning performance "tricks" and practicing your delivery to remove glitches, so that you get it right on the day.
When you deliver your first highly polished presentation, you will stand out as a dynamic public speaker and feel fantastic!
Attend this workshop; learn the "Plan Structure Deliver" approach and you can achieve excellence as a presenter.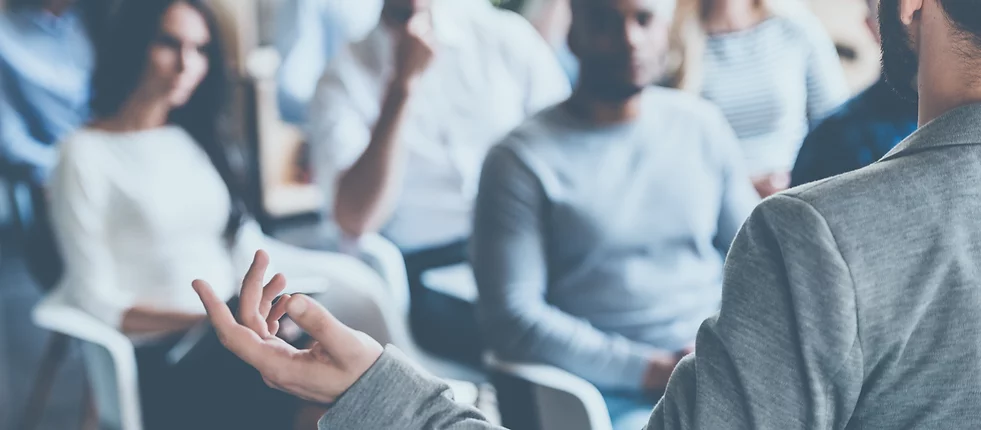 Frequently Asked Questions
What is The Ternigram®?
The Ternigram® is a template designed to help you focus on getting your point across; initially by helping you to clarify your message and then by enabling you to distil relevant information into evidence to support it.
How long is the presentation skills workshop?
This can be tailored, however the standard one-day workshop runs from 9am until 4pm and is delivered over two three-hour sessions with a break for lunch.
Who is it for?
Anyone who wants to give dynamic and impacting presentations.
Businesses aware of the need for key personnel to develop strong public speaking skills.
Employees who feel nervous when asked to give a presentation.
Any individual about to deliver a speech at an important occasion.
In a sentence what presentation skills tips will I learn?
You'll learn how to effectively plan, structure and deliver information.
How will it help me to become a better public speaker?
Reduce preparation time
Keep the audience interested
Structure presentations for maximum impact
Keep your information delivery on track
Help manage your nerves
How do I pay?
Payment options: Credit Card or Bank Transfer. Instalment payments by arrangement.   
Our Covid Safe Policy
Our Covid Safe Policy: As legislated by jurisdiction.